The PMP® Exam Simulator Features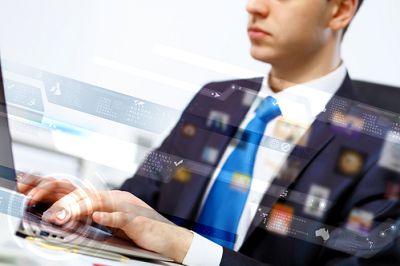 Order Now - Just $139
Be ready for your Project Management Professional (PMP)® Exam by using the best PMP Exam Simulator on the market.
The simulator gives you immediate access to 1,600+ realistic PMP exam sample questions in 8 exams. Question style and difficulty matches closely what you can expect to see on your actual exam. The questions have been developed by a team of seven certified project managers and they are updated to the latest PMP Examination Content Outline from the Project Management Institute (PMI)® as well as the most current A Guide to the Project Management Body of Knowledge (PMBOK® Guide).
We also regularly review lessons learned from recent exam takers to identify any new exam trends in order to update our question pool, and it's the only simulator that offers Live Feedback™!
PMP Exam Simulator Benefits
As a student of The PMP Exam Simulator you will benefit in the following ways:
Prepare realistically
Perfect for active PMs
Manage your exam time
Prepare effectively
Gain confidence
Reduce study time
Access anytime
Access anywhere
No downloads
Most importantly: Feel 100% Ready to take your exam!
PMP Exam Simulator Overview
The Simulator is an online-only testing environment allowing you to practice for your real PMP Exam. Play the video for all the details:
PMP Exam Simulator Features
Your subscription to The PMP Exam Simulator automatically includes all the premium features explained under Feature Details. These premium features include detailed explanataions, ability to use the simulator on your phone/tablet/PC, being able to access the simulator anytime from anywhere, and many more.
The following features are specific to The PMP Exam Simulator:
1,600+ PMP Exam Sample Questions
Yes you saw that right! Your subscription will give you access to one of the largest sample question pools out there. There are so many that you may never see the same question twice during your studies.
The questions not only cover every formula, Process Group, and Knowledge area from the PMBOK® Guide, they also cover required knowledge that PMI draws from other sources. The content is so varied that they will give you an in-depth understanding of what you can expect on your exam day.
Eight Complete Exams
The actual PMP exam will require you to answer 200 questions in 4 hours. Your simulator has to test you under the same conditions.
That's why we grouped the 1,600+ questions into 8 complete exams for you. In this way you can take exam after exam after exam before your big day. (Exam 8 consists of 210 ITTO-based questions).
This is just like learning to drive a car. The more you do it, the better your chances of passing.
Questions Developed by PMP Team
The official PMP questions that PMI uses in the "real" exam question pool are developed by a veritable "army" of PMP certified volunteers from around the world. These volunteers develop questions that meet the official PMP standards and each adds their personal "twist". So you get a lot of variation.
That's what makes the PMP exam so hard and unpredictable.
The questions in your simulator are developed in the same way. We hired worldwide team of seven PMPs who developed the original pool. That way you can be guaranteed to see a lot of variety in the questions as well.
Updated to current PMP Exam Content Outline
The PMP Exam is constantly evolving. And the PMP Exam Simulator follows along.
First of all you can be certain that the questions in your simulator meet the current PMI policies, because we review and updated all questions to the latest PMP Examination Content Outline -- that's the document that defines all the knowledge you need for the exam.
Furthermore we also review lessons learned from our students to identify new trends and reflect those by adding new questions to the simulator and removing outdated ones.
PMP Exam Simulator Screenshots
Grid Showing All Questions
Grid Answered Questions Only Filter
Grid Unanswered Questions Only Filter
Grid Marked Questions Only Filter
Question Layout in Learning Quiz
Timed Quiz Examination Report
Statistics By Knowledge Area
Statistics Actual Exam Passing Feedback
PMP Exam Simulator Demo Video
Bonus Items
When purchasing your PMP Exam Simulator™ you will also receive the following bonus items absolutely free:
Advanced PMI® Exam Strategies (Email Course)
In this 5-part email course we introduce you in detail to the all-important multiple choice test taking strategies for PMI® Exams. We review the types of questions that you must expect and be ready to answer on the real exam, tell you how to develop your own strategy for approaching this multi-hour long exam, and give you the steps necessary as you are getting ready to leave home to take the exam on exam day.
Sample Exam Score Worksheet
The Exam Score Worksheet allows you to keep track of how many questions you answer correctly in your practice exams. Just record all your first attempts of taking practice exam in here to see how you are doing.
It's a great way of monitoring your progress as you are taking one sample exam after the other and seeing how you improve over time.
Contact Hour Worksheet
It is a PMI® requirement that you receive training in project management before you can apply for your exam. PMI® calls these training hours "Contact Hours". You need 35 Contact Hours for the Project Management Professional (PMP)® exam, 23 for the Certified Associate in Project Management (CAPM)® exam, and 21 for the PMI Agile Certified Practitioner (PMI-ACP)® exam.
Do you have enough?
This worksheet not only helps you to tally the hours and ensure that you meet the requirements, it also includes a substantial FAQ section that explains everything you need to know about Contact Hours in easy to understand language.
Access to our Online Discussion Forums
Wouldn't it be great if you had a question about the exam that you could go and ask a trusted source?
That is what our exam forums are for. All students have access to these forums to discuss and learn from each other.
But even more importantly, we have 12 certified project managers who act as moderators in these forums. So go ahead... ask your question. You can be sure that your fellow students or a certified moderators will help you quickly.
Weekly Exam Tips Newsletter
Our weekly Exam Tips Newsletter offers tips, tricks, study approaches, best practices, articles and recommended study materials for both the PMP and CAPM Exam.
If you are looking for a free source of all kinds of additional information about the exam, then this is it!
It is a must have for everyone preparing for their PMI® Exam. (You can unsubscribe at any time).
Important Information and Specifications
Please review the following items for important details about The PMP Exam Simulator. Click to read the details:
We Are a Project Management Institute (PMI)® Registered Education Provider (R.E.P.)

OSP International LLC, the creator of The PM Exam Simulator, has been reviewed and approved as a provider of project management training by the Project Management Institute (PMI)®. As a PMI® Registered Education Provider (R.E.P.), we have agreed to abide by PMI® established quality assurance criteria.
Click here to visit our company listing in PMI's R.E.P. Provider Portal...
Tablet or Phone are OK, but Desktop or Laptop are Recommended
The PM Exam Simulator can be used on any modern tablets or smart phones
However, for best experience we recommend that you use either a laptop or desktop computer when taking a full exam. After all, your real PMI exam will require you to use a regular, windows-based computer while sitting at a desk. You should therefore practice in the most realistic fashion possible.
Full Money Back Guarantee
You will receive a full refund if your refund request is received within 15 days of your purchase and if you have taken a maximum of 1 full exam in The PM Exam Simulator.
Single-User License
Your purchase of The PM Exam Simulator is for a single-user license. You will receive a username & password in your name to access the simulator. This is your personal access information, and you may not share your login credentials with others. You may access the simulator as often as you like during the subscription period.
Access from multiple devices is permitted.
Access from multiple devices at the same time is prohibited.
Active Internet Connection Required
The PM Exam Simulator is an online tool and you do not have to download or install anything. This means that an active internet connection is required at all times.
It is not possible to take exams or quizzes while offline.
Minimum speed for internet connection is 512 KB, however a high-speed connection (cable, broadband, etc.) is recommended.
Supported Browsers
As of April 2018, the simulator supports the following browsers:
Chrome
Edge
Firefox
Internet Explorer (Only IE 11)
Safari
Please note that Microsoft Internet Explorer 11 is the only IE version that is supported!
Discount Coupon Policy
We regularly offer discount coupons for our products. These coupons are published in our newsletters and via various social media channels. Here is our policy in regards to accepting discount coupons:
Discount coupons are only valid for new purchases and the coupon code must be entered into the Gift Certificate box at the time of purchase in order to obtain the discount.
Each discount coupon has a clearly published start date and expiration date:
- The discount cannot be applied to purchases that happened before the coupon start date.
- The discount cannot be applied to purchases that happened on/after the coupon expiration date.
Customers who purchase a product for which a discount coupon is active on the day of the purchase have 3 days to write to support and ask to receive the discount. The discount cannot be granted if the customer writes to us later than 3 days after the purchase.
90-Day Simulator Extension Access for Customers who Didn't Pass
If you are a customer of The PM Exam Simulator and unfortunately didn't pass your PMI Exam, we will give you 90 additional days of access to the simulator.
Extension Policy
If you didn't pass your PMI Exam then you can get your access to The PM Exam Simulator extended, provided you adhere to the following notification process:
You are a paying customer of The PM Exam Simulator.
You did not ask for a refund on your account.
You took your Project Management Professional (PMP)®, PMI Agile Certified Practitioner (PMI-ACP)® or Certified Associate in Project Management (CAPM)® exam but didn't pass it.
Send a scanned version of your Exam Score Report to

This email address is being protected from spambots. You need JavaScript enabled to view it.

within 45 days of the failed exam attempt. (Don't have a scanner? Take a picture with your smart phone.)
In the email please tell us the first name, last name and email address from your simulator account
We will extend your access if you meet all the criteria.
Using the Simulator is no guarantee for passing
Please note that a passing score in an Exam or Quiz of The PM Exam Simulator™ is no guarantee that you will pass your PMI Exam. Results and statistics obtained in the simulator may help identify a student's weak areas, but they are neither an implicit nor explicit guarantee for exam success.
Simulator Does Not Provide Contact Hours
The PM Exam Simulator™ does not provide any project management training lessons, which means that it does not qualify for Contact Hours.
Contact Hours can only be earned for training received. And because The PM Exam Simulator is "only" a tool to test your ability to take the Project Management Professional (PMP)®, PMI Agile Certified Practitioner (PMI-ACP)® or Certified Associate in Project Management (CAPM)® Exam and doesn't provide any training lessons, this means that you cannot earn Contact Hours from it.
Please visit the following websites where you can earn the necessary training and contact hours:
Simulator Questions Cannot be Printed
Please note that the questions of The PM Exam Simulator™ cannot be printed or exported. They are intended for online use only.
In this way, students can take advantage of simulator features, such as:
See detailed explanations for all questions
Filter by Domain, Knowledge Area, or the general filters where you can select questions that are answered, unanswered, marked, used strike through, answered correctly, and answered incorrectly.
Ask clarifying questions using the Live Feedback™ feature
But most importantly, online-only access guarantees you are accessing the most recent questions and explanations. This is important because we update our questions and explanations quite regularly (sometimes daily) based on feedback and questions from our students. And the only way to be sure that you are seeing the most current and valid questions and explanations is by using them online only.
Your 90-Day Access Countdown Starts With the First Exam/Quiz Taken
Your initial 90-day access to The PM Exam Simulator does not start immediately. Instead, the simulator "waits" for you to log in and start your first exam/quiz. Now the simulator asks "Do you want to activate your account?" If you answer "Yes, activate", then your 90-day access begins.
In this way, you can purchase the simulator today, but continue with your exam studies until you are ready to take your first exam without losing any access time.
Please note that activation of your account is irreversible. Once you say "Yes, activate" then it cannot be undone.
Price
The price for The PMP Exam Simulator™ is $139 for 90 days of access.
At the end of this 90 day period you can extend your access by 30 days for $25 or 60 days for $39. Note that the 30/60 day extensions are only available for existing customers. You must first buy the 90 day access.
Order Now - Just $139
Click for Feature Details