PC, Tablet or Phone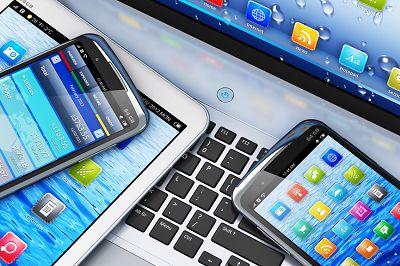 Good news! You can use any device to prepare for your exam!
Using The PM Exam Simulator to prepare for your Project Management Professional (PMP)®, PMI Agile Certified Practitioner (PMI-ACP)® or Certified Associate in Project Management (CAPM)® Exam means that you are not restricted to a single location or device. You are free to access the simulator from anywhere using your preferred browser on your computer, tablet and phone. We tested the simulator for you on the most popular combinations and will keep upgrading the software.
For you this means peace of mind. You will have a simulator that works right from the very start.
Most Popular Combinations
The following list shows the most popular device / operating system / browser combinations in alphabetical order:
Android phone and Chrome browser
Android tablet and Chrome browser
Apple Mac and Safari browser
Google Nexus and Chrome browser
iPad 2/3 and Safari browser
iPhone 5/6 and Safari browser
Samsung Galaxy S5/S6 and Chrome browser
Windows 10 and MS Edge browser
Windows 10 and Google Chrome browser
Windows 10 and Firefox browser
Supported OS, Browser, Phones and Tablets
The PM Exam Simulator has also been tested and used on the following:
OS

Apple OS X "Mavericks"
Apple OS X "Yosemite"
Apple OS X "El Capitan"
Windows 7
Windows 8
Windows 10

Browser

Chrome
Edge
Firefox
Internet Explorer (Only IE 11)
Safari

Please note that MS Internet Explorer 11 is the only IE version that is supported!

Phones

Android (various brands)
iPhone 5 and 6
Samsung Galaxy S5 and S6
Windows Phone (various brands)

Tablets

Android (various brands)
Google Nexus
iPad 2 and 3
Use The Free PM Exam Simulator to Test Your Device!
It is impossible for us to test all possible devices and combinations of operating systems, phones, tablets and browsers to ensure that all of them work perfectly.
To test if your device works, simply click on one of the following links and sign up for The Free PM Exam Simulator:
The free simulators allow you to test the system for 7 days to ensure it works as you expect.