Live Feedback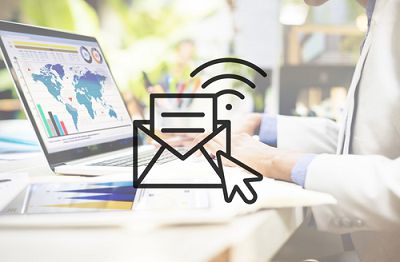 An exam simulator is only as good as its questions.
Naturally, The PM Exam Simulator gives you realistic questions to help you pass whatever exam you're studying for. But it has one more feature to help you even more - Live Feedback™.
Live Feedback lets you quickly and easily ask for feedback or more information on any question you see in the simulator. And not just from anyone. We're talking about certified trainers with years of exam experience.
Not sure about a question? Need more clarification? Simply click the feedback button to send a note directly to the trainers. They'll review your input, check their sources and give you a response in writing - usually within 24 hours.
It makes Live Feedback™ the perfect way to learn.
Available for all Three Exams
No matter what exam you're studying for, Live Feedback™ is there when you need it. You can use it for:
Project Management Professional (PMP)® -- PMP® Exam
PMI Agile Certified Practitioner (PMI-ACP)® -- PMI-ACP® Exam
Certified Associate in Project Management (CAPM)® -- CAPM® Exam
Just Like One-On-One Coaching, Only Better
You may have thought about getting one-on-one coaching - right up until you found out the price. But with The PM Exam Simulator you get access to Live Feedback at no additional cost.
And how many times have you disagreed with a correct answer and thought, "It's not me that's wrong, it's the question!"? Or just wanted clarification on a question but had nobody to talk to? With The PM Exam Simulator and Live Feedback you can get that clarification, and maybe even get that question changed.
What One Student Thinks of Live Feedback
We think Live Feedback is one PM Exam Simulator's best features. But don't just take our word for it. Here's what one of our Project Management Professional (PMP)® students had to say about it:
Student Success Story
"There are many resources out there for the PMP exam preparation, including simulators. I used a few and have to say that this one is probably the best available on the market! Incredibly user friendly, with a nice, clean and intuitive interface. One can say that a lot of thought has been put in its design to make it as close as possible to the real one.
And the most valuable feature, IMHO, is that this simulator has a feedback option, which you as a student can use in case you disagree with the answer, need some clarification, or just want to give an improvement suggestion.
When you leave feedback, a professional PMP get back to you in less than 24 hours with a detailed reply. You can discuss your feedback further until your concern is fully addressed and the issue (if any) is resolved. It's like having a personal coach while preparing for your exam. Absolutely amazing!
I personally practiced all eight full 200-question exams on this simulator, and I must say that without it I could have not succeeded in my real exam. I passed my real one with 4 P's and 1 MP, and I'm sure it was the simulator that contributed a lot to my success. Thanks OSP and Cornelius for the great product!"
Stan Podoxin, PMP, Canada
Disclaimer: Stan is a consultant providing project management services. Following his success on the PMP® Exam, he joined OSP International LLC and he is now part of the live feedback team himself, answering questions from our students. He wrote the above review as part of his PMP® lessons learned before joining our team.
How Live Feedback™ Works
Here's how you'd normally use Live Feedback™ as part of studying with The PM Exam Simulator.
You

While reviewing your results after completing an exam or quiz in The PM Exam Simulator, you come across a question that puzzles you. You read the question a few more times, compare the available answers against A Guide to the Project Management Body of Knowledge (PMBOK® Guide), but still feel you're missing something.

You decide you need help with this question. So you click the "Live Feedback" button in the simulator to bring up the dialog box. You type in your question, select an appropriate category for your query, and click "Submit".

The Simulator

The simulator emails your message to The PM Helpdesk, and notifies the trainer that a new ticket with your input has been created.

The Trainer

The trainer receives your message, and thoroughly reviews what you have said. In most cases, they will also review feedback from other students on the same question.

The trainer then writes up their response, decides on a possible action (see below) and sends their response back to you.

You and the trainer continue the conversation until you are satisfied and understand the concept.
Live Feedback™ Example Conversation with an Actual Student
Click to view Live Feedback™ Example (PDF)
Here's an example of a relatively typical Live Feedback™ conversation between a student of The PM Exam Simulator™ and the support team. It shows:
The student sends a question directly from within the simulator to support
The support team reviews and analyzes the feedback, and then takes action
Support replies back to the student with additional details and background information
The student is happy
This is a real conversation. All we did is fixed up some typos, added a little highlighting and withheld the student's name.
The most likely outcomes / actions of Live Feedback™?
Being able to give the trainer feedback using Live Feedback means:
The trainer can explain the concept to you so you understand why you got this question wrong.
They can correct or clarify any problems with the question .
The typo you pointed out can be fixed.
The trainer can update the explanation to this question so other students benefit from your input.
As you can see, the feedback you send can benefit everyone.
What Another Student Thinks of Live Feedback™
Here's another review from a student as part of their exam lessons learned. He talks about not only the power of Live Feedback, but also how good The PM Exam Simulator really is.
Student Success Story
Ok, in the beginning I had a hate relationship with the PM Exam Simulator. I was cursing my existence working through those dang quizzes. I found some questions maddeningly vague and other answers that I thought were wrong. I noticed the feedback button and gave my thoughts. I honestly didn't expect any response.
However (and this is a big however), I was surprised when I saw a response to my feedback. And I was stunned when I realized that PM Exam Simulator had actually read my thoughts. And then, on a subsequent quiz, I encountered the same question, but I noticed that the question had been updated, and the explanation contained my observations.
Wow!
The question update was certainly encouraging because it reinforced that I was identifying the correct Project Management elements. But I will further add that on the questions where I was just wrong, (which was most of them) I found their professional PMP customer service explanations thorough and patient.
I must confess though, that the test question vagueness never goes away. And for good reason, the actual PMP exam takes vagary to a whole new level. So PM Exam Simulator is doing its users a favor by writing questions similar to what you WILL encounter in the exam.
I tested on four separate test banks and found PM Exam Simulator superior by every measure. It sounds like a trivial detail, but that stupid clock in the quizzes ticking down your demise is fantastic practice. The practice clock has the same physiological effect that you get on the PMP exam: it inspires panic.
Should you invest your money in this product? Let me put it to you this way.
On that day when you have finished the first hour of the PMP exam and have only finished 37 questions, and you realize you are woefully behind and that flutter of panic starts to spread through your belly, you will remember that you took at least 4 full PM Exam Simulator practice tests, so you are familiar with the pace; you are used to that clock ticking down, down, down; and you have scored 80% or better so you have every confidence that you have some mastery of the material. This will still the flutter and assuage the panic because you will know you can achieve your certificate goal. In that moment, your hate will turn to love.
John Immel, PMP, USA