After eight years as a project management trainer, I have helped more than 20,000 students prepare for their Project Management Professional (PMP)® Exam. In my experience along the way, I've found one thing that unites them all: They all want to practice with free PMP Exam sample questions.

In an effort to help, I have identified top web sites that offer free PMP Exam sample questions. I recommend each of them for the quality of their questions.
As you may suspect there are many PMP® Exam Simulators on the market, and not all are created equal, so you need to make sure you compare prior to making any purchase.
To help you make a qualified decision on the best simulator to buy for you we have created a PMP Exam Simulator Selection Worksheet. This worksheet has been designed to help simply the selection of the best PMP Exam Simulator for you.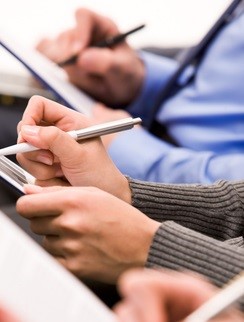 You have studied the PMBOK® Guide and numerous additional materials; you believe you have a solid understanding of project management theories and the application of those theories; and you have taken the steps to schedule your PMP Exam, there is just one lingering question…how can you make sure you are able to identify the best answers when it comes time to take the PMP Exam?

The PMP Exam consists of 200 multiple choice questions that need to be answered in four hours. For each question you are provided a scenario along with four answers to choose from. Your job is to choose the correct answer, which can be difficult when more than one answer may look correct. One thing to remember that no matter your personal experiences or even other project management training, the PMBOK® Guide is the basis for answering PMP Exam Questions.

There are several strategies you can use to help yourself determine the best answer when taking the PMP Exam: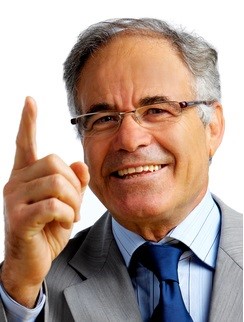 The Project Management Professional (PMP) certification is a must-have for many project managers. It demonstrates your ability as a project manager to your current and prospective employers, and can help you take the next step up the corporate ladder. That said, it is not an easy road, and preparing for the exam can be a time-consuming and stressful business.

As adults, we don't take exams that often. Part of the nerves and stress relating to the PMP exam comes from not knowing what to expect. You can prepare for the exam by revising the material from the knowledge areas of the PMBOK® Guide, but that should be only part of your preparation. You can also practice what the exam will be like by working through sample PMP exam questions in a realistic, online environment. A PMP exam simulator provides this. Sitting sample tests with an exam simulator will help you face the real exam confidently.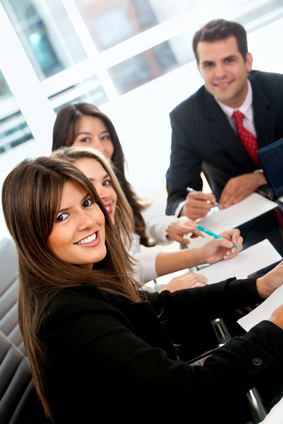 Please note that The PM Exam Simulator does not qualify for contact hours. This is because only "instructional training" qualifies toward contact hours. This includes both classroom training and online/virtual training activities. Simply using a simulator doesn't count.
Here is how PMI defines the term:
Contact Hour Definition
One hour of classroom instruction equals one contact hour.

Project Management Institute
In other words: For each hour that you sit in a training session about project management you receive one contact hour. The good news is that you will be surprised to find out that you probably already have a lot of these contact hours to your name and this article will help you understand this better.
So let's begin with a brief overview of all the rules concerning contact hours and then I'll give you a few ideas on how to earn them.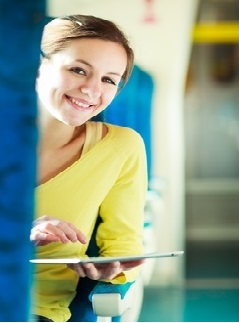 You've read the PMBOK® Guide, you've studied hard and you feel that you are ready to take the PMP® exam. But understanding the topics isn't the only thing you'll need to make a success of the exam. Wouldn't it be great to have the chance to take some sample PMP exam questions, so you really know what the exam is going to be like?
You can use a PMP exam simulator to give you an insight into what sort of questions you'll face during the exam. Here are 10 things to look for when choosing which PMP exam simulator to use: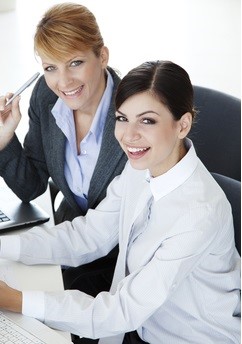 You have studied the PMBOK® Guide; you have read numerous additional study materials; you believe you have a good handle on project management theories and the application of those theories; and you feel as if you might be are ready take the Project Management Professional (PMP)® exam. There is just one thing that keeps lingering in the back of your mind…the PMP® Exam consists of 200 multiple choice questions that must be answered in 4 hours.

How is someone to prepare for answering 200 multiple choice questions in just four hours? That equates to just over one minute of allotted time per question. This can be an intimidating to even the best test takers.

There are many free PMP® Exam Questions on the market, and free can be good for some things, but in the long run you do get what you pay for. Some of the risks of taking free exams are the exam questions may not have been reviewed for accuracy by an expert on the exam, or it may not accurately represent the exam taking experience you will face for the PMP® Exam. A single webpage with a list of sample test questions does not accurately represent the actual PMP® Exam testing environment. The PMP® exam is a computer based exam with specific features and functions you will want to be comfortable with prior to taking the exam. You will need to be able to focus solely on the 200 multiple choice questions in order to complete the exam in the 4 hours allotted.

Are you willing to risk your ability to pass the PMP® Exam by using free exams that may have incorrect questions / answers and may not be formatted as the PMP Exam is?

Anyone who has sat for the Project Management Professional (PMP) exam knows that studying the PMBOK® Guide and having 35 Contact Hours is just not enough. When you talk to them about the PMP Exam, they will tell you it covers a lot of ground and the questions are not as straightforward as one would hope. Of the ones that have passed the exam, an overwhelming percentage of them will tell you that they used more than just one study method.
Just as a golfer must learn to "drive" and "put" before they ever step onto an 18 hole golf course, the PMP Applicant must also learn the mechanics of taking the exam and what to expect when they arrive on game day. Employing multiple study methods may give you a triangulated understanding of the material as well as illuminating what you do know and what you don't know.
Being able to answer sample PMP exam questions is crucial to your exam success. Simple? In concept; yes. After all, the PMP exam has only multiple choice questions. However, there are a number of question styles; each has their purpose and caveats, which makes knowing how to get the most of each question exponentially crucial.
Training for Project Management Professional (PMP)®, PMI Agile Certified Practitioner (PMI-ACP)®, and Certified Associate in Project Management (CAPM)®
Copyright © 2008 - 2019 OSP International LLC.
PMI, the PMI Registered Education Provider logo, PMBOK, PMP, PgMP, PfMP, CAPM, PMI-SP, PMI-RMP, PMI-ACP, and PMI-PBA are registered marks of the Project Management Institute, Inc.
Would you like Free access to the Simulator?
Yes Please
No thank you
Close