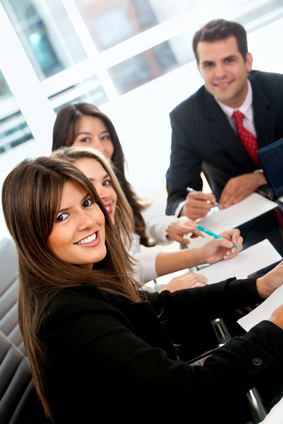 Please note that The PM Exam Simulator does not qualify for contact hours. This is because only "instructional training" qualifies toward contact hours. This includes both classroom training and online/virtual training activities. Simply using a simulator doesn't count.
Here is how PMI defines the term:
Contact Hour Definition
One hour of classroom instruction equals one contact hour.

Project Management Institute
In other words: For each hour that you sit in a training session about project management you receive one contact hour. The good news is that you will be surprised to find out that you probably already have a lot of these contact hours to your name and this article will help you understand this better.
So let's begin with a brief overview of all the rules concerning contact hours and then I'll give you a few ideas on how to earn them.
As you may suspect there are many PMP® Exam Simulators on the market, and not all are created equal, so you need to make sure you compare prior to making any purchase.
To help you make a qualified decision on the best simulator to buy for you we have created a PMP Exam Simulator Selection Worksheet. This worksheet has been designed to help simply the selection of the best PMP Exam Simulator for you.